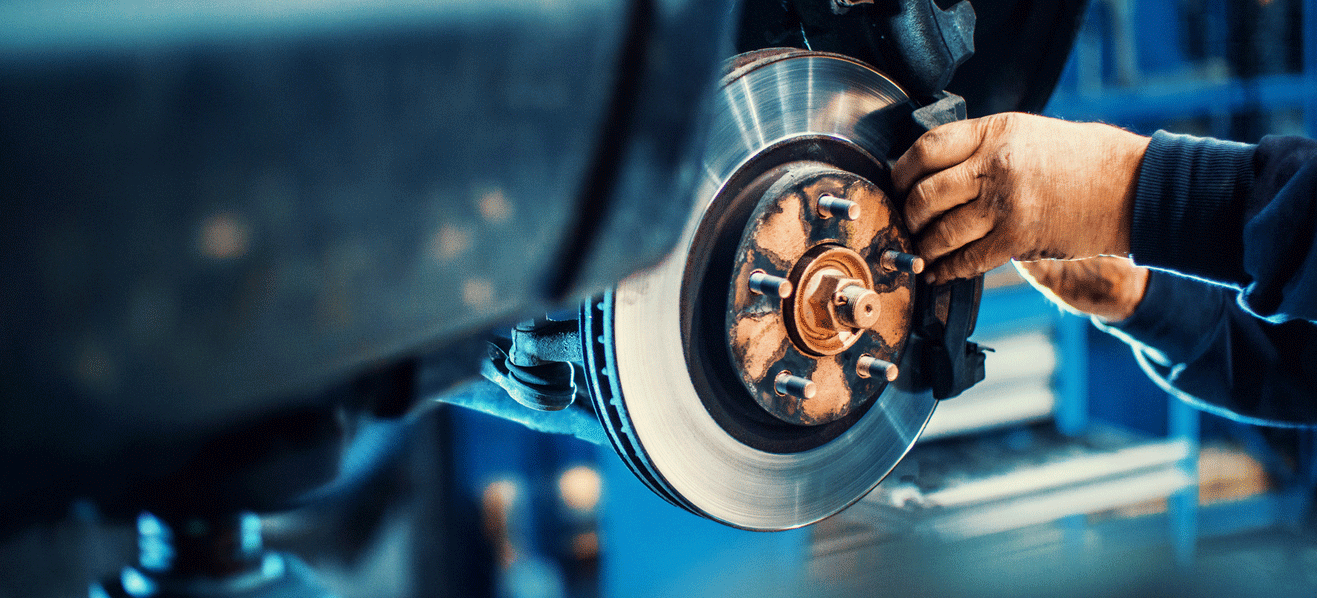 Brake Service in San Antonio, TX
As you might be aware, the brakes on your SUV, car, van, or truck are a crucial part of your vehicle. So, when you begin to notice an issue or hear strange noises when you hit the brakes, there could be a potential problem. When this happens, you'll need a dependable and trustworthy dealership to visit.

That's where we come in.
At Red McCombs Superior Hyundai, we have highly-skilled technicians in our Service Center who can assist you with maintenance and repairs. From oil changes to tire rotations and everything in-between, we've seen it all and have the know-how to ensure you'll be safely back on the road in no time at all. If you're unfamiliar with the warning signs of when your brakes might need service, keep reading below.
How Do You Know If Your Brakes Need Service?
There are quite a few warning signs you'll need to know about if you want to have a safe journey down the road. Mostly, the way you can tell if your brakes are having issues is due to the noises they make. For instance, if you're traveling down the road and you hit the brakes, notice if there are any strange sounds. If you hear squealing or grinding, this is a strong indication that your brakes need to be looked at.
In addition to this, you'll want to pay attention when you slowly come to a stop. If your brakes are slow to respond when you press them, this is also a reason to have your brakes examined. We know service and maintenance isn't something you're excited about, but it's necessary to maintain a healthy and safe vehicle. To help make the process easier for you, feel free to schedule a service appointment on our site today. Simply choose the date and time that works well with your schedule.
Quick and Easy Brake Service at Red McCombs Superior Hyundai
At Red McCombs Superior Hyundai, we'll perform thorough inspections on your automobile to make sure everything is operating smoothly. You'll be happy to know that we also offer service specials you can take advantage of. Our deals won't be around forever, so come see us soon.
You'll find our dealership conveniently located at 480 NW Loop 410, San Antonio, TX 78229, which means residents of Leon Valley, Castle Hills, and Helotes are just a short drive away. Once you arrive, our specialists will take a look at your vehicle so we can get you back on the road safely and securely!